About this campaign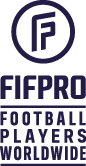 Women and girl football players have been evacuated from Afghanistan - now they need our help to build a new life
On August 10, 2021, the Taliban took control of Afghanistan, drastically altering the lives of many people forever.

Women's football players were in immediate danger. Simply playing football was seen as an act of resistance, and these brave women had done so much more: they used their platform to stand up for human rights and became a symbol for women to participate freely in society.

Many players managed to escape Afghanistan just in time, supported by FIFPRO, human rights activists, lawyers, former players and coaches. But this terrifying journey to safety is just the first step on a long road to normality for these girls, women and their families.

We need your support to help the girls and women whose love of football meant they lost everything.

Your donation will provide ongoing support to help them settle and re-orientate themselves, to process the trauma they have experienced over recent weeks, and to rebuild their lives.